Yejide and Akin are a young married couple who are desperate for children. But not as desperate as Akin's family who pressure him into taking a second wife to fulfil the duty of bearing him a child. Feeling betrayed Yejide becomes increasingly frantic in her quest to get pregnant, so she does what some African women would do in her situation: she consults a 'prophet' who lives atop a mountain.
After a bizarre ritual involving her suckling a goat (yes you read that right!), Yejide declares herself pregnant according to the word of the prophet, but to the consternation of her husband and bafflement of the several medical staff who later diagnose her 'symptoms' as psychosomatic. Yet somewhat miraculously, Yejide does later become pregnant, to the joy and relief of all concerned, except perhaps Akin's second wife. But then tragedy strikes and the real test of Yejide and Akin's marriage begins.
Stay With Me was a heartbreaking read right from the start, but by no means depressing given the subject matter. Adébáyò provides enough lightheartedness between the snappy comebacks Yejide makes towards Akin in the midst of an argument and the comedic charms of Akin's brother Dotun.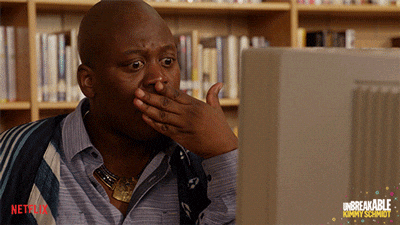 But what really kept me turning the pages was the various twists, turns and revelations that I was not ready for by any means. As much as what goes down in this story seems very far fetched especially at the end, somehow it doesn't detract from the enjoyment of the story. In the hands of a less talented writer, the story would have come across a little Nollywoodish, but the writing is really very good and Adébáyò's portrayal of each character is such that it's difficult not to have some level of sympathy, though admittedly my sympathy for Akin began to wear off a little.
I cannot recommend reading Stay With Me enough! It is a beautiful novel about love, loss, grief and the lengths people will to preserve and protect that which holds them together.