I have been so hyped to read this book since I listed as one of the books to look forward to last year. Sadly for us in the UK, we had a bit longer to wait before it was released but, boy was it worth the wait!
Korede is a nurse, a good nurse, conscientious and diligent and generally well-respected. But Korede has a dark secret, several actually. Her sister Ayoola is a serial killer, her victims the men she is in relationship with. Once a lover has been dispatched having been on the sharp end of Ayoola's kitchen knife, she calls Korede who as the elder, protective sister dutifully assists in the clean up and cover-up.
But after the third murder, Korede is finally facing the possibility that her sister is deliberately killing these men rather than acting in self defence as she claims. And now Ayoola has caught the eye of, and has set her sights on Dr Tade, Korede's co-worker and her secret crush.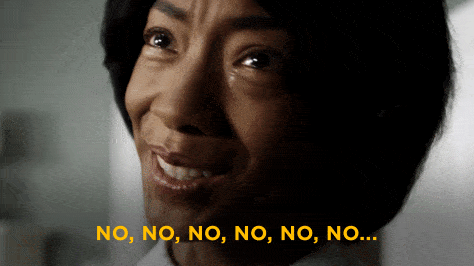 Oyinkan Braithwaite's debut novel is a tale sibling rivalry and love and how the two intertwine with painful results. Korede's attempts to call out her sister on her behaviour are completely undermined by the lengths she goes to protect her sister, presumably because she will also go down with her but also because the two are bound by something much stronger.
As you read on you discover bits of the sisters' past experience of violence at the hands of their father, and can't help but to wonder is this is what drives them but distinctly different ways. One to kill and one to protect. Braithwaite very cleverly never tries to fully give account for either sister's motivations but gives room for the reader to make their own conclusions. In fact, one of the strengths is that the narrative is quite sparring but so much is said within a single sentence. Each word carries weight and tells you much about the characters.
I'm in awe of the fact that this is a debut novel and with such a provocative title, the novel neither glorifies or trivialises its subject matter, and there are some brilliant moments of dark humour from Ayoola who appears to be blissfully unaware of the etiquette one should follow after you have murdered your boyfriend, and from Korede as she tries to keep her errant sister in line. That said, the story is still heartbreaking in many ways and for the life of me I could not figure out an ending that would help either sister. In fact I really didn't want the novel to end and I'm desperately hoping that there will be a sequel or at least more novels from Ms Braithwaite.