I think I may have said this before but I have a bit of a love/hate relationship with short stories. It seems like just as I'm getting into a story it ends, often abruptly and I'm like 'Wait, what? Ok nevermind. Onwards, next story'. And I never really get a sense of a satisfactory ending. But perhaps that's the point.
Irenosen Okojie's short story collection Speak Gigantular was no different, but such is her style of writing and themes that I was kind of expecting it, and in a funny way it kind of worked for me. Okojie creates other worldly, disturbing yet intriguing stories, where the familiar is unfamiliar but yet still familiar – if that is possible. Where young women go on dates with lovesick strangers only to be kidnapped by said stranger who turns out to be an alien. And that was not even the strangest part of the story. In another story, an London Underground tube station is inhabited by the ghosts of those who have fallen victim to an oncoming train and try to adapt to their new existence in between life and the hereafter. And in another story, a young epileptic turns amateur detective in the search for her missing friend.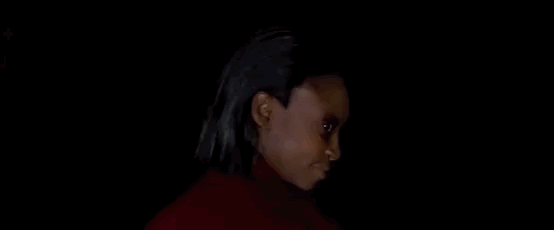 Okojie skillfully examines themes of alienation, loneliness and the darkness of the human experience, while seemingly casually commenting on race and identity especially as it pertains to Black women. Each story left me vaguely uneasy, as they seemed to tap into that idea of the boogieman in the cupboard, or something dark and insidious just waiting around the corner to leap out and get you. Also I found that as fantastical as her stories could be, there was a sense where I thought 'yeah I can relate this experience' or where I recognised an aspect of myself in the characters. Admittedly I didn't enjoy all the stories, but I really liked Okojie's style of writing, she has a wonderful turn of phrase and a way of describing things that make you ponder on what else she might be saying. Oftentimes I found myself wondering which side of the line between fantasy and reality the characters were as they seemed to experience life in this surreal dream-like state.
Though at times the stuff of nightmares, Speak Gigantular has quite a bit of humour which, in keeping with the general themes, is quite dark in tone. If you're not a fan of dark humour or surrealist themes, then this short story collection may not be for you. Otherwise I definitely recommend you give it a shot, and also keep an eye out for Okojie's second short story collection Nudibranch which is due to be published in October 2019.