I guess I'm not alone when I say that it has been the weirdest summer that I can remember for a long time. From the coronavirus still causing the most havoc across the world, as people try to figure out where on earth they can travel to without getting caught by quarantine rules or worse another lockdown; to global civil rights protests most notably Black Lives Matter – as I write yet another Black man, Jacob Blake was shot by police, this time in Wisconsin because, racism. And closer to home in the UK, a young Black mother, Mercy Baguma, died in 'extreme poverty' because she was unable to access state support due to her immigration status. A sure reminder that we still have a long way to go in eradicating institutional and systemic racism in society and we must keep fighting.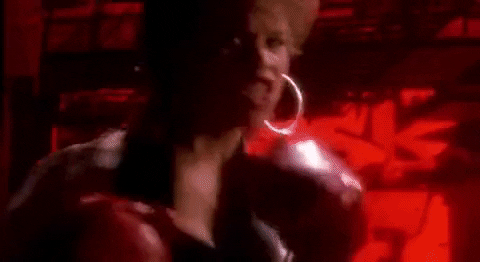 All this is to say that life has been crazy busy as I'm sure all of you can attest. Personally, most of my time has been spent trying to stay gainfully employed in the midst of all this chaos. Although I've been reading (sometimes, and slowly!), I've not been reviewing. So rather than stress myself and try to write a series of book reviews, I thought I'd do a quick round-up of books I've read, books I'm currently reading and books I'm looking forward to reading at some point.
It was my birthday back in June, so I treated myself to a read of Black, Listed by Jeffrey Boakye. Insightful, educational and at times very amusing, this part autobiography and part analysis of popular culture, this book attempts to make of the words and terms used to define blackness (if blackness can ever be completely defined). Definitely a recommended read, I enjoyed it mainly because I like knowing and understanding where words/phrases come from as well as how and why we use them.
On the back of Black, Listed, I've started reading Black and British: A Forgotten History, by David Olusoga. I'd missed the accompanying BBC documentary the first time around, so was glad to not only read the book which is incredibly rich in detail as you'd expect, but also watch the documentary on BBC iPlayer. Continuing my theme of Black Britishness, I'm looking forward to finally reading Natives: Race & Class in the Ruins of Empire by Akala. Having seen and heard Akala on race in the UK on several occasions whether on social media or on TV, I am sure that his take on identity, education, the police and society will definitely provide much food for thought.
Fiction wise, I read and reviewed Sincerely, Mother: Stories From When We Were Mothers by Boma Somiari, a sweet collection of short stories written from a Christian perspective with motherhood as the central theme. I've been reading Dominicana by Angie Cruz, about a fifteen year old Dominican girl, Ana who is unceremoniously married off to a man twice her age and subsequently moves to New York to begin a new life. Shortlisted for the Women's Prize for Fiction 2020, Dominicana is one those stories that will stay with you for long after you've finished reading. I'm hooked already and I'm trying not to rush to the end.
Books that I'm looking forward to reading at some point this year include Love in Colour by Bolu Babalola. I know you shouldn't judge a book by it's cover, but this cover is gorgeous and by all accounts the stories contained within are too. From a high-born Nigerian goddess longing to be truly seen to a young businesswoman attempting to make a great leap in her company, and an even greater one in her love life, this collection of love stories take a towards decolonising tropes of love to celebrate romance in all its forms.
In keeping on with the theme of love, I'm also looking forward to reading If I Don't Have You by Sareeta Domingo (side note: I'm loving how all these Black British writers are taking the romance genre by storm!). If I Don't Have You explores the limits of love at first sight through its two central characters: Ren, an Afro-Brazillian filmmaker is recovering from a broken relationship, and Kayla, a Black British artist and journalist keen to make her mark.
That's it for now, I will be back at some point with some more reviews. In the meantime stay safe, drink some water, wear a mask and wash your hands.