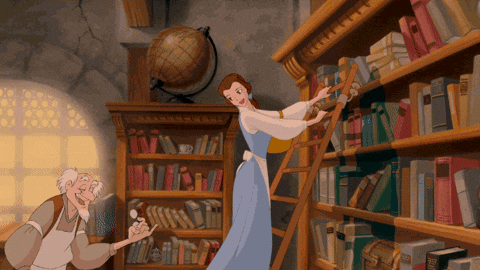 2019 has been a lot of things but most importantly it has been a year of great reading. I may not have got through my TBR pile as intended or even read all of the great hits of 2019, but what I did get through was worth it. As ever my TBR pile runneth over. Facts!
So as we're step into a new year and a new decade, here's my look back over my highs (and lows) of 2019.
Favourite non-fiction
Over 2019 I didn't read much non-fiction, though there was tons of stuff out there. But out of those, I did manage to read, It's Not About the Burqa by Mariam Khan, is the clear winner. The title alone sent me as did the powerful and nuanced collection of essays by Muslim women, proving that a) Muslim women are not a monolith as so often assumed by the media and society; b) Muslim women have a voice of their own which should be heard.
Favourite fiction
This is a very hard category to call, as 2019 was the year for some amazing and fantastic literature by writers of colour. And it goes with out saying that the sisters were doing it for themselves. I narrowed it down to Queenie by Candice Carty-Williams for it's humorous depiction of a young Black-British woman navigating love, friendship, trauma and career with varying degrees of success; Ayòbámi Adébáyò's Stay With Me, a bittersweet tale of a couple who will do whatever it takes to have a child, with some truly heartbreaking consequences; and My Sister, the Serial Killer by Oyinkan Braithwaite, for a truly unique take on the serial killer trope and a genuinely funny and dark tale. My Sister, the Serial Killer wins by a hairsbreath – a photo finish if you will.
Most disappointing read
Sometimes you expect more from a book than it actually delivers. Self Made by PJ Murray was that book for me. It wasn't terrible, and I went lightly on my criticism because it is a memoir. That said the book was heavily let down by poor editing and too much focus on how much money and how many cars and properties the author has. Sadly because of this, it came across as a self-serving puff piece when it could have been and aspired to be so much more.
Favourite Lit event
It goes without saying, Africa Writes 2019 was my favourite literary event this year. My first time there, I was invigorated at the illuminating Book Reviewers and Critics workshop led by Sarah Ozo-Irabor of the Books & Rhymes podcast, and Niki Igbaroola (@blackgirlrumble), and intrigued by the discussions on Black masculinity. I also made some new friends, which is always a bonus
Most delightful book
This goes to Look Up by Nathan Byron, illustrated by Dapo Adeola. This book put a smile on my face and continues to every time it is mentioned. It's so lovely and delightful, and deserves every inch of the accolades that it's been receiving. I hear there is another book in the works, and I can't wait.
Favourite Lit moments
I had some lovely highlights this year including meeting Candice Carty-Williams at a lit event at the Black Cultural Archives and discovering just how lovely she is in person. Catching jokes with Nathan Byron and Dapo Adeola during their interview with The British BlackList. Casually hanging out and shooting the breeze with Irenosen Okojie at the Tottenham Literature Festival. I stan!
Honourable mentions
There were books released this year that I didn't get a chance to read but are most certainly at the top of the TBR pile for 2020. These include Girl, Woman, Other by Bernardine Evaristo, (winner of the Booker Prize for Literature alongside Margaret Atwood for The Testaments), and Nudibranch by Irenosen Okojie. I cannot wait, roll on 2020!
Happy New Year xoxo